Despite the fact Japan is such a tiny island, yet it is a marine nation ranking 6th in world for its exceptional economic waters and length of coastline. In addition, having the complicated coastline which thinly extends from north to south, Japan is surrounded by warm and cold current. And that brings Japan fortunate waters indeed, being one of the three world biggest fish areas. Japanese unique fish dietary culture and history have been nurtured in this bountiful ocean. We carry on the Japanese spirit for loving fish and sophisticated sensibility to the other countries around the world as a new styled Japanese culture.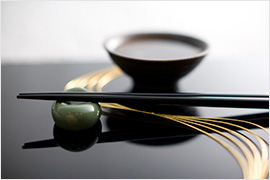 We have entered into the era when domestic enterprises are encouraged to turn their eyes on overseas due to aging population and lower birthrate as well as the market expansion of overseas developing countries. In order for the fishing industry in Japan to gain demand from the world, elaborate market strategy is inevitable. Just like Sushi, which is one of the Japanese traditional culinary, has been rapidly spread throughout the world, we believe passing on Japanese unique way of eating fish thoroughly utilizing the features such as appearance and flavor is the key for the people around the world to fully enjoy the taste of fish.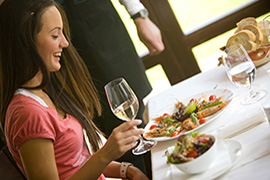 Although we have always pursued the quality of farmed fish to be as highly good as wild fish, we have come to realize that we should rather focus on its characteristics that make them different from wild fish and use them wisely; thus, creating a new culture and style originated from the farmed fish will develop the market not yet known. While people are increasingly going away from eating fish, we take a part in developing and producing farmed fish to be easy to eat and cook resulting in delightful food through primary process or even secondary process as well. It is a great important role to provide the new taste to the great number of people.